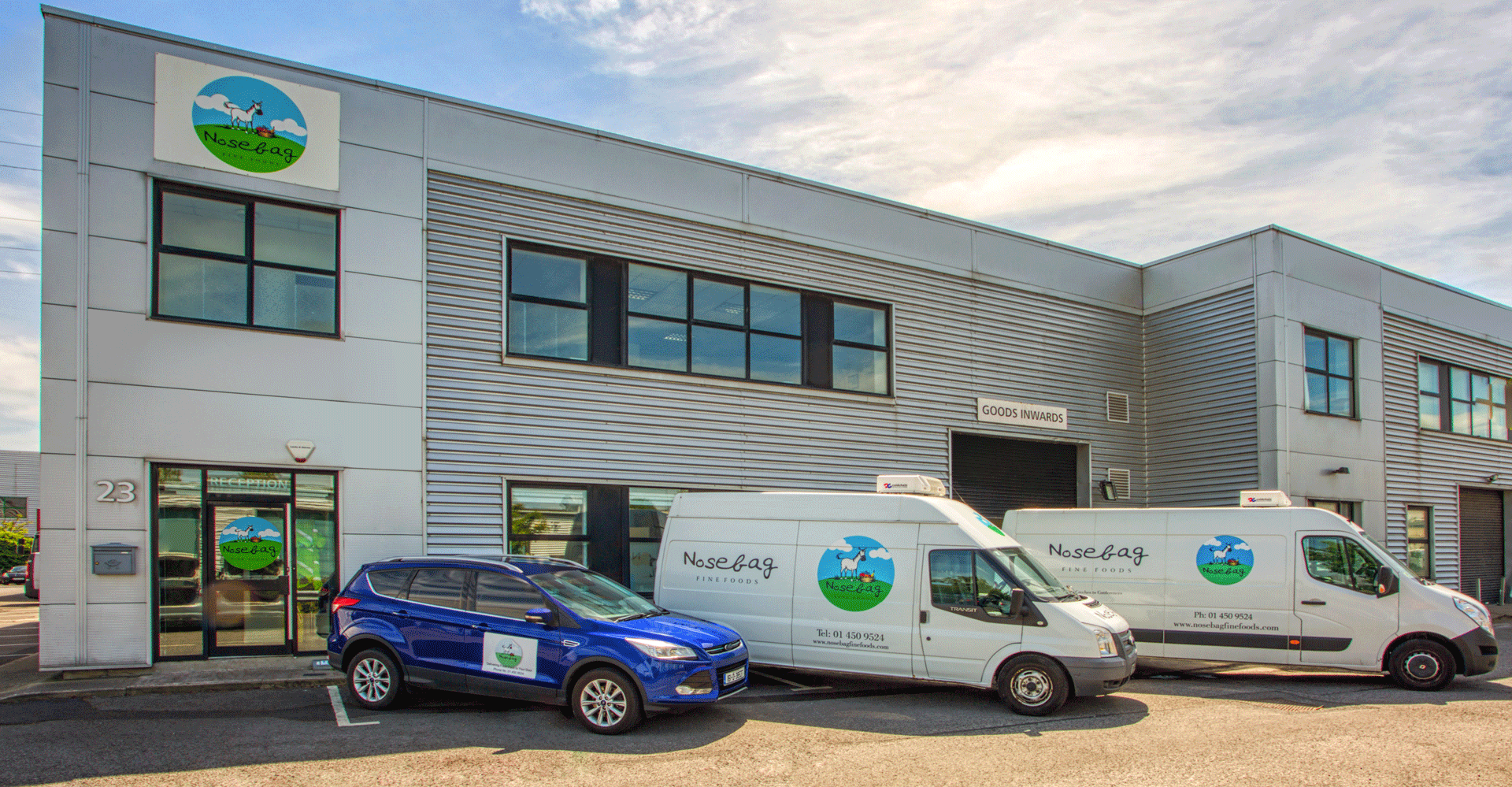 Nosebag Fine Foods was formed in 2006 and is based in a 5000 square foot, E.U. approved food production unit off the Nangor Road in Dublin 12. We have a modern fleet of refrigerated vans and our staff are highly trained in production, quality and HACCP procedures. Between them, our management team have over 80 years' experience in the Irish Food Industry.
Derek McLoughlin – Managing Director – has been an executive chef for over 35 years. He has represented Ireland in all major international culinary competitions for over 15 years and is a fellow of the World Masterchefs Association.
Fiona Gallagher – Operations Director – has been a quality control manager in the food industry for over 20 years and is responsible for all our HACCP and quality control procedures.
Rachel McLoughlin – General Manager – has almost 20 years' experience working in various kitchens and is responsible for training and leading our food production team.
Barry Hayden – Production Manager – has nearly 30 years experience working in the food industry. Barry has won numerous competition in Chef Ireland and abroad. He has also been executive chef in a number of fine dining restaurants. Barry is in charge of the day to day running of the production kitchen.
We are supported by a loyal, well-trained production team and professional drivers.
[/vc_column][/vc_row]